'I can keep going': One woman's journey to her HSE – high school equivalency diploma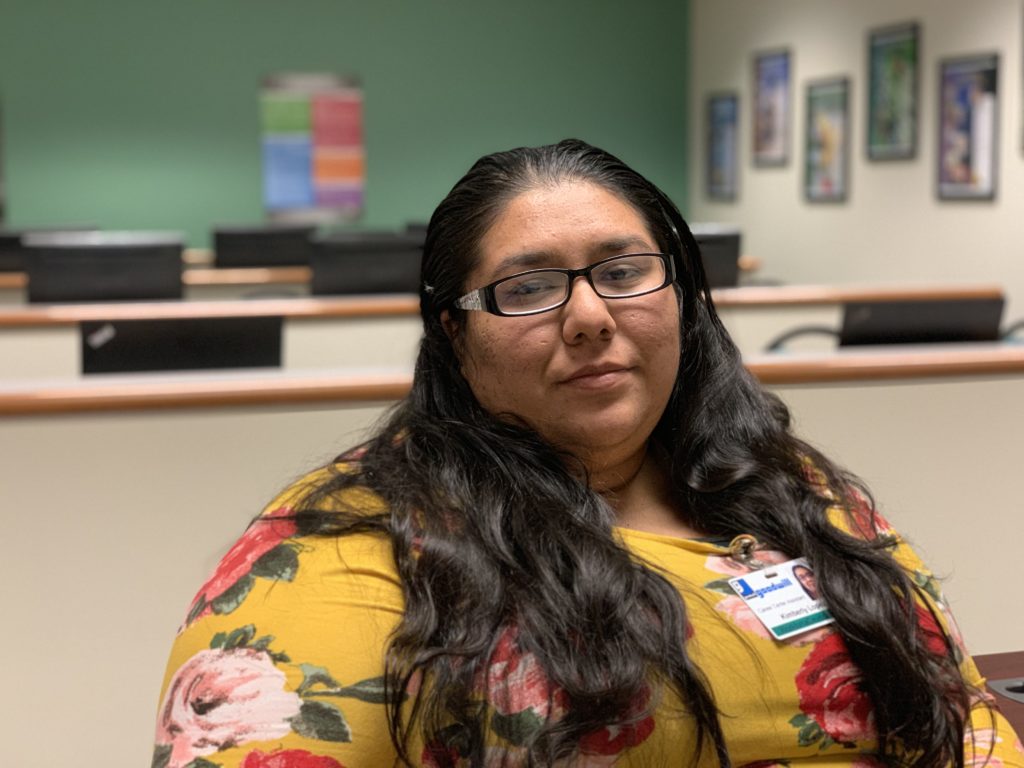 Kimberly Lopez had never finished high school, but she's not a quitter. She's an achiever, and Horizon Education Alliance is part of her success story.
Kimberly was born in Miami, Fla., and moved to Elkhart when she was 6 years old. She went to Cleveland Elementary School and then Northside Middle School. She then started classes at Elkhart Memorial High School.
"I did not finish," Kimberly said. "I ended up getting pregnant at the beginning of the 10th grade." She became a mother at age 16, and Kimberly's own mother became ill and couldn't help care for the new baby.
Kimberly tried to go back to school in the 11th grade, but she was missing too many days due to transportation issues.
"After that, I didn't go back to school," she said. "My mother always told me to go back and finish, even if it was a GED." Her mother later passed away, but what she told her daughter had an impact.
"One day it just kind of hit me," she said. "My daughter asked me why I didn't finish school. And I remembered my mom telling me to keep going and not stop."
"I applied at Goodwill Industries," Kimberly said. "That gave me a little bit of motivation to go finish school, because they have so many programs to offer, with me working there."
She also reached out to Horizon Education Alliance (HEA), which offers a high school equivalency (HSE) instruction free of charge through its Adult Pathways program. Horizon's HSE preparation integrates online learning and provides consistent support and opportunities to build positive relationships with peers and instructors. Through collaboration with libraries, businesses, and community agencies, HEA is able to offer its program at locations across Elkhart County. HEA also provides access to computer labs for online education.
Other options that Kimberly looked at required her to physically be in a class, which conflicted with her work schedule.
"I came to HEA because it's computer-based studies that I could do at work and at home," she said.
Kimberly earned her HSE certificate. Currently the Career Center Manager at the Elkhart Goodwill Center for Career Connections and a family portrait photographer, she's thinking about going on to college and studying criminal justice.
"I had a lot of support at HEA," Kimberly said. "There is a lot of support here when you need it. I didn't think I could do this. With them pushing me, it gave me more confidence. I can keep going."
If you would like to continue your own education and career journey with an HSE, contact the HEA Adult Pathways office in Elkhart at 574-970-5820 or email Anabel Bruner at abruner@heaindiana.org today!