Triple P director moves into new role with Goshen Community Schools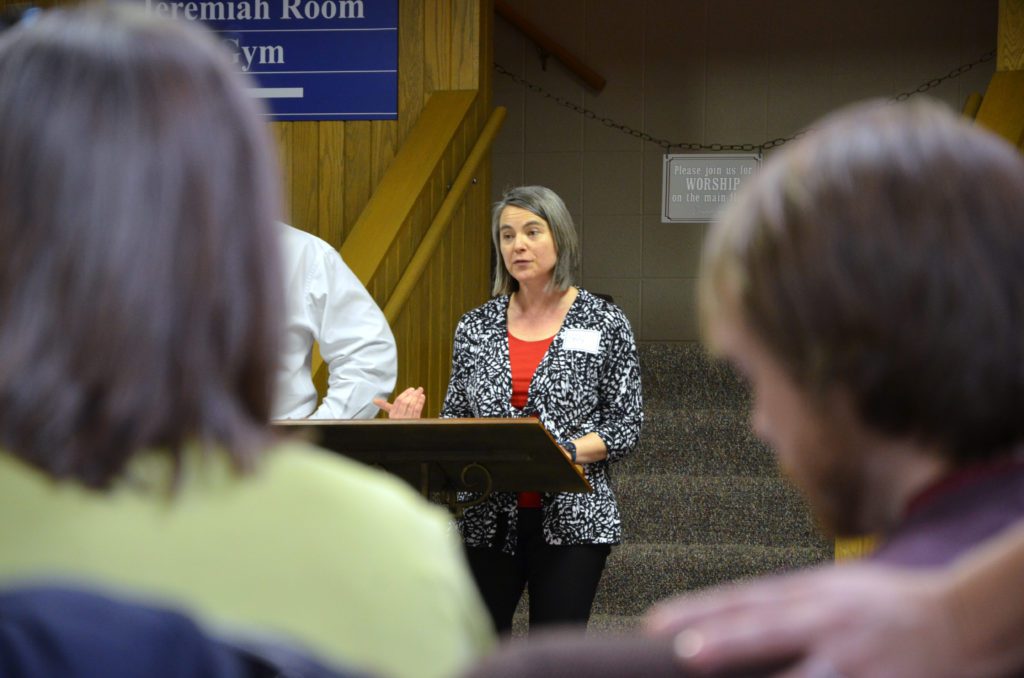 Emily Herriott, the director of Triple P – Positive Parenting Program in Elkhart County since its inception in 2015, is stepping down as director to take a position as parent liaison at Waterford Elementary School in Goshen. In that role, she will directly serve Spanish-speaking children and families, including by continuing her Triple P practice.
Herriott was hired as the first director of Triple P in Elkhart County in 2015, when CAPS and Horizon Education Alliance (HEA) collaborated along with the Community Foundation of Elkhart County to bring Triple P to this community. Before that, she had served 7 years as the Parenting Program Director at CAPS.
"We have so valued and appreciated Emily and her commitment to supporting parents across Elkhart County over the years, not just these last eight years with us at Triple P, but previously in her work at CAPS," said Brian Wiebe, President and CEO of HEA, the support organization for Triple P in Elkhart County. "As sad as we are to lose her here, we are glad to know she'll be continuing on in this work, and that we will be able to work together in the future to continue supporting families in our community."
Triple P is an internationally known program of parenting support interventions "for every parent," applying a set of psychologically proven Positive Parenting principles to a wide variety of scenarios and challenges that face parents and caregivers of children of any age. Over the last 30-plus years, Triple P has been successfully implemented to support parents in communities across the world in more than 20 languages.
During Herriott's tenure as director, Triple P in Elkhart County has partnered with more than 100 local organizations, businesses, places of worship, schools, libraries, parent groups, and other entities to deliver more than 5,000 instances of Positive Parenting seminars, workshops, and direct service support.
"I am proud of what this community has accomplished already with Triple P, and though my role is changing, I am excited to put my passion for supporting families and my love of building bridges with Spanish-speaking community members into play in this new role," Herriott said. "I know with the support of HEA, the Community Foundation of Elkhart County, CAPS, and all of our other committed partners, including my new employers at Waterford, Triple P is in great shape to keep growing and having a positive impact on so many more families."
As Herriott moves into her role at Waterford Elementary School, Leah Plank will serve as the interim director of Triple P. Plank has 15 years of experience in leading organizations and supporting families, including having been trained in Triple P in the first class of local practitioners back in 2015. In the role, Plank will help HEA continue to strengthen and expand Triple P offerings in the county as well as hire the next permanent director of the program.