Triple P brings parenting support online to serve families during COVID-19 quarantine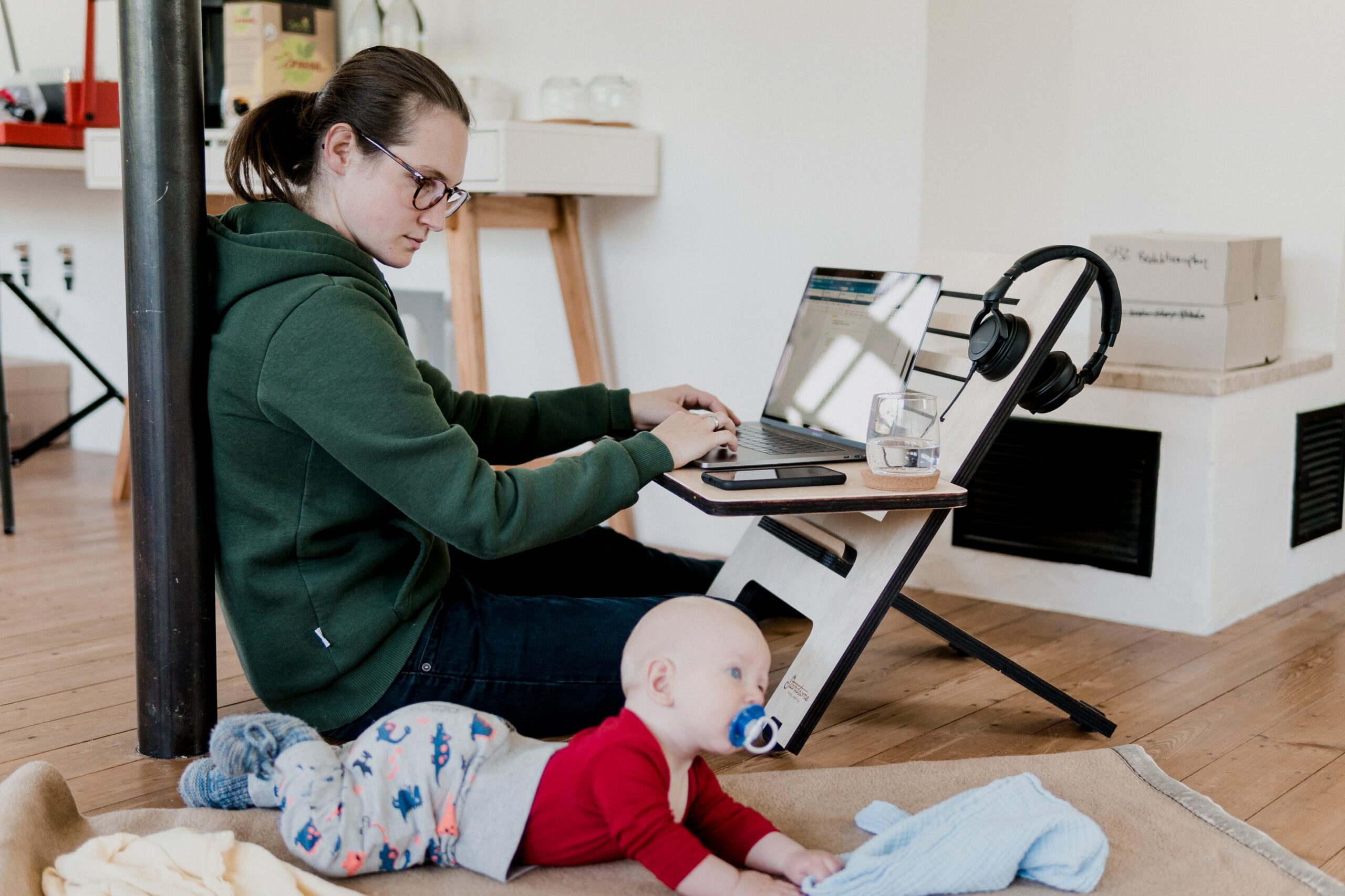 Triple P in Elkhart County, an HEA community initiative, is using technology to reach parents and caregivers of children where they are during the COVID-19 lockdown: at home.
Triple P — Positive Parenting Program — generally offers evidence-based, proven strategies for successful parenting at in-person workshops, seminars, and one-on-one sessions. With stay-at-home orders in place for the foreseeable future as the world works to contain the spread of a previously unseen virus, local Triple P providers are moving their services online.
"We're in a complicated and uncertain time, and we understand that right now, more than ever, parents and families need support," said Emily Herriott, Director of Triple P in Elkhart County. "We are working to set up ways to safely deliver the various kinds of Triple P that would normally happen face-to-face, either individually or in small groups, including for parents of young children, parents of teens, and parents who have children with developmental disabilities."
Facebook and Zoom
Triple P practitioners have started producing brief videos via Facebook Live featuring parenting strategies specifically geared toward the struggles families are experiencing while in quarantine, such as finding success with online schooling and planning activities to keep kids active. There are videos in English and in Spanish.
Trained practitioners have also started to host weekly parent support groups via Zoom, largely using the Triple P Facebook page to get the word out about those gatherings. These groups are taking place on Thursdays. Follow the Triple P in Elkhart County Facebook page to stay up-to-date on the latest virtual meetings and scheduled Live videos.
Video calls and phone calls
Trained Triple P practitioners are available to do virtual visits and phone calls with parents who would like support. Additionally, they are recording webinars that are now available through the Triple P in Elkhart County Facebook page and on the Triple P in Elkhart County YouTube channel that address common parenting challenges like how to find work/life balance, especially when working from home and overseeing children's schooling and how to manage disobedience effectively.
And finally, for parents who would like to participate in a self-paced online parenting course, Triple P is providing Triple P Online for free to a limited number of families.
Contact Triple P in Elkhart County via email at info@triplepelkhartcounty.org or by calling the bilingual hotline, 574-226-0160, for information about any of these resources.
About Triple P Elkhart County
One of the world's best known parenting programs is now available in Elkhart County, with a range of courses and sessions to help make life easier – and happier – for all families.
The Triple P – Positive Parenting Program's simple practical strategies have been proven to work around the world, helping parents manage everything from toddler tantrums to teenage rebellion.
Triple P is available to parents of children up to 16 years of age.
Triple P services are offered to families at several community organizations including CAPS, RETA, Elkhart Community Schools, and Goshen Community Schools. To talk to someone directly, call Triple P in Elkhart County at (574) 226-0160 from 9 a.m. – 5 p.m. Monday to Friday. If there's no answer please leave a detailed message and your call will be returned within 48 hours. Visit www.TriplePElkhartCounty.org for more information.