Photos: Nearly 3,000 7th-graders venture into Career Quest 2023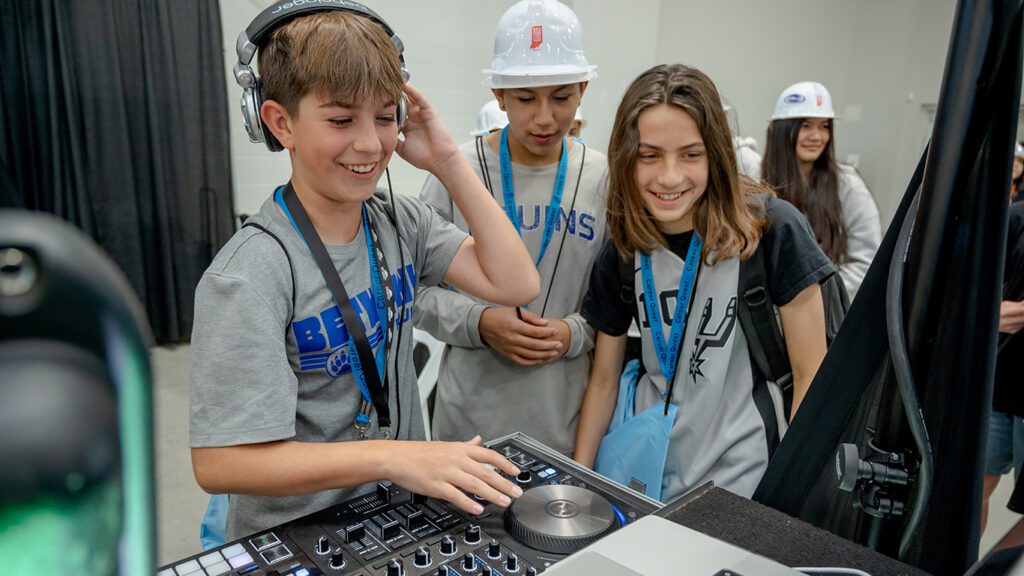 On May 10 and 11 at the Orthwein Pavilion on the campus of the RV/MH Hall of Fame in Elkhart, nearly 3,000 7th-graders from across Elkhart County came to experience dozens of hands-on demonstrations of potential careers as part of an event we at HEA call Career Quest.
This year, Career Quest brought more than 50 employers to provide interactive career pathways exhibits to students from all seven public school districts in Elkhart County along with one private school, Bethany Christian. The employer exhibitors come together with educators and HEA Student Pathways staff a couple of months before the event to start thinking of creative ways to help students envision themselves in a certain career with games, activities, hands-on demonstrations, and more.
The end result: You can see for yourself in the videos and photo slideshows from the event below. We are grateful to all of our educators, employer partners, and volunteers for their hard work to make sure students have the most fun, educational, and informative experience possible. We also thank Photography by Kelly and Justin for capturing this event in photos and video.
If you represent an employer that is interested in learning more about Career Quest and how you can engage with our future workforce in Elkhart County, contact Sarah Koontz at HEA via email at skoontz@heaindiana.org.