Marlin Groff joins HEA as Chief Financial Advisor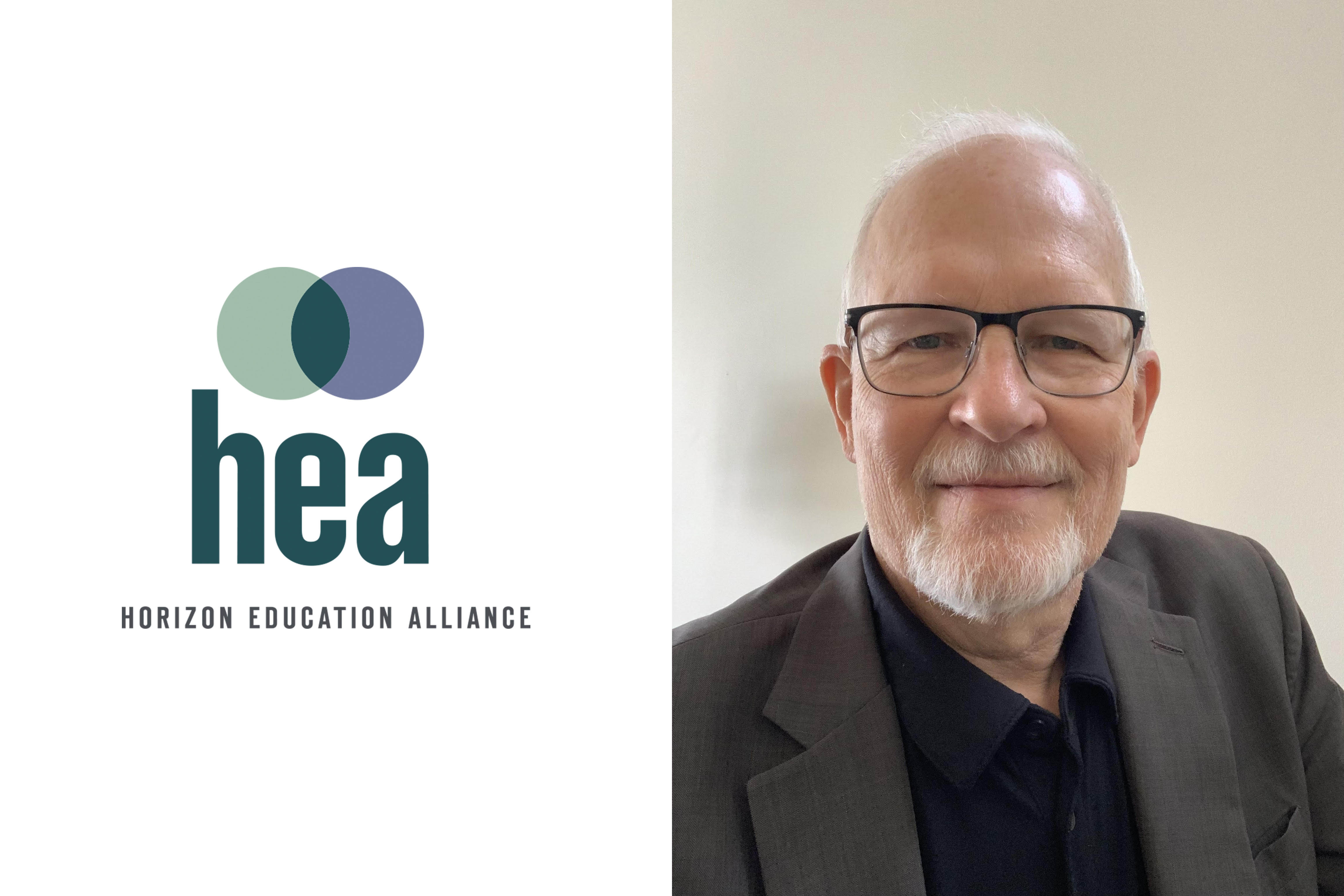 HEA is proud to introduce Marlin Groff as our new Chief Financial Advisor. He steps in for Bruce Stahly, a longtime local education leader who has fully retired after several years guiding HEA's finances as his "retirement job."
Much like Bruce, Marlin joins us to offer his wisdom and expertise in his own retirement: Marlin is two years removed from retiring as CFO at Lancaster (Pa.) Mennonite School, where he spent 32 years managing the school's annual budget, HR, facilities management, and construction projects for the school.
Also like Bruce and so many of HEA's best friends through the years, Marlin is himself an educator, having spent time as a teacher and administrator at schools in Pennsylvania as well as right here in Goshen at Bethany Christian School.
Soon after graduating from Eastern Mennonite University in Harrisonburg, Va., in 1979, he married his wife, Sue, and they moved to Goshen to start new jobs: Marlin as a teacher at Bethany Christian and Sue as a social worker at ADEC. After a few years, the pair moved to Lancaster, Pa., near where Marlin grew up.
They have three children, all of whom graduated from Goshen College, keeping the family's connection to Elkhart County fresh through the years. Marlin and Sue enjoyed visiting Goshen and saw it as a place they would like to retire to. So once Marlin had retired from Lancaster Mennonite School in 2020 and Sue retired the following year from the law firm Gibbel, Krabill & Hess in Lancaster, the pair made the move.
"I love traveling and always dreamed of buying a heavy duty pickup truck and transporting RVs from Elkhart County to other parts of the country," Marlin said. Marlin has a Commercial Drivers License that he still puts to good use driving the bus for the Eighth Street Mennonite Church in Goshen.
Goshen is also nearby to all three of their children: their son and one of their daughters live and work in Chicago, and another daughter teaches Communications at Goshen College.
Besides their love for the outdoors and travel (both Marlin and Sue have motorcycle licenses), the Groffs stay connected to their communities through church, civic engagement, and a deep appreciation for the history of the place they call home. In Lancaster, Marlin served as a Paradise Township Supervisor for 10 years, managed condominiums and commercial properties, served on numerous boards and organizations, and belonged to local historical societies. Most recently, he became a founding board member for the Wm. Chester Ruth Legacy Project, a nonprofit created in 2022 in recognition of the life of a prolific African-American inventor from the Lancaster area at the turn of the 20th century.
"The goal is to bring past-due recognition to an African-American inventor, engineer, and entrepreneur and to raise scholarship funds for young African-American students to pursue engineering and entrepreneurship today," Marlin said.
After a couple of years "off" after retirement, Marlin is glad to have this position at HEA to offer his expertise and experience in financial management in the pursuit of a good cause.
"I love education and am very aware that children in all our schools have increasing needs," Marlin said. "Strong schools are essential to strengthen communities. I'm pleased to join HEA and support the educational efforts in Elkhart County."